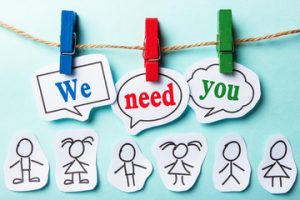 Do you want to help our school be even more spectacular?
Do you want to make a difference for our children now and in the future?
Do you want to meet more parents and other community people and have fun with them?
Then join our Fun Friends team for 2021!
What are Fun Friends?
Fun Friends is a group of parents, whānau, staff and local community members who want to give some of their time and/or expertise to do any of the following…
Organise fun community events to bring our school community together.

Raise money for the "extras" eg: In 2021 we will be raising money for the relocation and upgrade of the Senior Playground… and then the renovating of the Junior Playground area.

Give time for the occasional BBQ lunches, bake sales on Pet Day/Athletics Day etc…

Give some time for working bee/s eg: Garden area tidy up, general hands-on assistance, making resources etc….

Specific skills  for a specific event eg: Building skills for the Senior Playground (just let us know your skill/s and we can contact you when we need them!)
You can help with a  ONE-OFF EVENT or on an ONGOING basis…just let us know what works for you! Everybody's help WILL make a difference and will go directly to our kids!
How often do they meet?
Fun Friends meets twice a term in the school staffroom.  Dates and times are advertised in the school newsletter.  If you are unable to come that is fine as you can still be involved!
People can either help for
a one-off event eg: Sausage Sizzle, Quiz night etc
a short term project eg: Planting/weeding the gardens, Painting projects, School Working bees
a longer-term or "bigger" project.  Currently, we are working on raising money for the Junior Playground.
How do they raise money?
We have wonderful, hard-working parents, whānau and teachers who have raised money from sausage sizzles, food sales (eg: Hot Cross Buns, Croissants, Wine and Food evenings), BINGO or Quiz nights,  summer music concerts, and other fun school community events.
How has the money been used in the past?
All money raised from the Fun Friends group has made a big difference to our school.  It has enabled
children to attend special trips eg: Chess Club attending Nationals, School Leaders attending New Zealand Young Leaders Conference etc.
turning an old storage area into an additional learning space.
books for our library.
Robotics equipment for our STEAM programme.
plants for the school and enviro groups gardens.
updating our lost property area to give our Reading Recovery Room more space.
Enviro group equipment.
….and currently, we are working on raising money to update and extend our Junior Playground!
How can I get involved?
If you can help please email your name and how you might like to be involved to 
gtsfundraising@greytown.school.nz and Brooke Webster and her team can make contact with you.